Knight Frank India is a leading International Property Consultant specialising in residential, commercial, capital transactions, research, valuations, land, facilities management, project management, occupiers and investors worldwide. Knight Frank has more than 1,000 experts across Bangalore, Delhi, Pune, Hyderabad, Chennai, Kolkata and Ahmedabad.
Yash Ved provides the highlights of an interaction with Shishir Baijal, CMD – Knight Frank who stated, "We are also looking forward to the Union Budget 2018-19 with respect to the Real Estate Investments Trusts (REITs)."
NB: How would you rate the year 2017 for real estate sector?
Shishir: The year was probably one packed with uncertainty, volatility and long-term promise of new opportunities. The new paradigm of transparency and consolidation achieved in the process would turn out to be a healthy stride in attracting buoyant global capital in the near future.
Despite the heartburns, the industry had been optimistic until the first half of the year.  The real estate sector, in particular, has come to terms with the fact that buoyancy is unlikely to bounce back in the immediate future.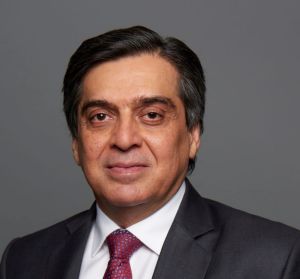 NB: What is your outlook for 2018 for the sector?
Shishir: The next 12 to 18 months are likely to be the 'under observation' period for the real estate sector. Industry stakeholders should spend the period in reorienting businesses in line with the new order.
We are also looking forward to the Union Budget 2018-19 with respect to the Real Estate Investments Trusts (REITs). It is high time we cut down the long term capital gains holding period for REITs from three years to one year.
This would bring the investment opportunity at par with equity investments. We strongly believe that the much anticipated move is the missing part of the jigsaw puzzle that could have undermined India's REITs story. REITs would go a long way in increasing the depth of the Indian market
NB: What would give the RE industry a growth momentum?
Shishir: The government's emphasis on housing and its efforts to mitigate the risks in the real estate sector by the introduction of RERA has not gone unnoticed by institutional funds.
The pension and private equity funds are investing in commercial assets (office spaces and malls) and also in under-construction residential properties. Not just foreign investors, but even domestic players are raising funds to invest in the sector. The interest of private equity players in particular has shifted towards pre-leased office and retail assets.
NB: Why have residential RE not seen considerable sales even though homes loans are at single digit?
Shishir: Although the residential market in India is facing sluggish growth, sentiments among wealthy Indians to acquire homes aboard have seen an uptick.
Traditionally, the desire for an overseas home in India has been largely driven by fascination for exotic locations or perhaps as a safe shelter for our children studying aboard. But today resident Indians investing in residential properties overseas are mostly doing so as sound investments.