The announcement will effectively creates a 33 per cent increase in carpet area eligible for subsidy in the Middle-Income Group (MIG) segment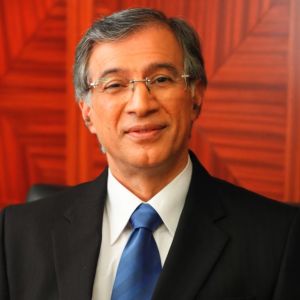 The Pradhan Mantri Awas Yojana (PMAY) is an initiative through which the Indian Government aims to provide 'Housing for All by 2022'. The Government has come up with various incentives which work as 'sweeteners' for the home seeker, the latest being increase in carpet area of houses eligible for interest subsidy under the Credit Linked Subsidy Scheme (CLSS) for the middle income group (MIG) beneficiaries. "The announcement, effectively, creates a 33 per cent increase in carpet area eligible for subsidy in the Middle-Income Group (MIG) segment," said Dr. Niranjan Hiranandani. He added that NAREDCO had made a representation to the Ministry of Housing and Urban Affairs urging removal of the cap on carpet area of 120 sq. mtr. and 150 sq. mtr. for MIG 1 and MIG 2, respectively. He expressed happiness at the recommendation having been positively considered by the Government, adding that, "this will create positive sentiment, enhance off-take of homes in MIG, the largest among residential real estate segments – with obvious positives in form of growth for the housing sector."
The Indian Government is gradually enhancing the interest subsidy linked with revised carpet area, providing a thrust to the housing sector, in order to achieve the goal of 'Housing for All by 2022'. The positive impact of this move will be felt in peripheral areas of Metro Cities, such as peripheral locations in NCR, MMR and Bengaluru, as also in Tier 2 and 3 cities. The impact of this will be in form of enhanced economic activity and will result in improved demand. It will provide a boost to construction activity, which will result in enhanced supply and will assist the housing sector. Increased construction activity will also have a cascading effect on core sectors like Cement, Steel, Machinery and other
allied sectors, while on the other hand, increase in construction activities will result in more job creation for both skilled and unskilled workers, said Dr. Niranjan Hiranandani.
From the perspective of real estate, it would be ideal if the Government's investment in interest subsidy scheme which is around Rs 50,000 crore currently, can be increased to Rs 75,000 crore. This can also give a boost to rental housing if buyers of second homes are also brought under the scheme – these can create an enhanced rental housing stock, concluded Dr. Niranjan Hiranandani.
[Dr. Niranjan Hiranandani is CMD, Hiranandani Communities. He is President (National), NAREDCO.]