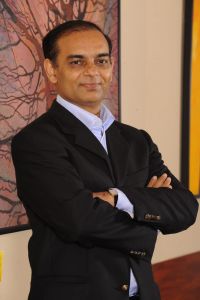 Motilal Oswal, CMD – Motilal Oswal Financial Services ltd
This was almost a copy book event where street expected 25 bps and RBI Governor delivered 25 bps cut on policy front.
Non transmission of past rate cuts, in the economy is evident and lag in credit takeoff is function of that. RBI has been facing this challenge of non-transmission for a while, but a silver lining is developing at macro level where the Forex reserves of India are becoming big. This large Forex reserves eventually will ensure fall in currency premiums and that will result into foreign capital flowing into economy at substantially lower rates. This will happen as global borrowing rates are subdued and currency risks now tapering off will result into lower rates offered in India.
Markets are overheated but reluctant to fall, huge pile of cash getting built in the system and waiting to be deployed, that will act as a shock absorber at every weakness. We think long term money should be committed at these levels as well. Barring any global event, the outlook is positive.
Shishir Baijal, Knight Frank– Chairman & Managing Director, Knight Frank India.
The policy rate cut of 25 bps by the Reserve Bank of India's monetary policy committee is on the expected lines. While it is a welcome move we were looking forward to a much more aggressive rate cut. Considering the battery of new reforms in force, a good monsoon in progress, benign inflation numbers, favourable global environment and the overall uptick in industry sentiments a healthier lending rate could have provided the much needed thrust to fuel India's growth story. But we are happy to see that the central bank has adopted a monetary policy that propels growth. A growing economy would signal healthy consumption across all genres of the Indian real estate.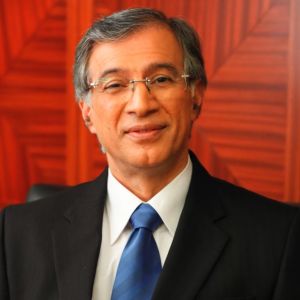 Dr.Niranjan Hiranandani – CMD – Hiranandani Communities and President NAREDCO West
RBI cuts repo rates, given record low inflation numbers
Given that the macro-economic data showed inflation at a record low; as also factoring in the impact of the fall in factory output, the Reserve Bank of India (RBI), as expected, reduced the short-term lending rate (repo rate) by 25 basis points to 6 per cent, at the bimonthly policy review earlier today i.e. 2 August 2017. The markets as also industry pundits were hoping for something higher – 50 bps would have been welcome.
While it remains for the Monetary Policy Committee (MPC) to decide, India's business and industry view the present scenario as ideal for the RBI to have cut rates by a bit more, given that inflation will most likely remain at moderate levels.
In the previous (second) bi-monthly monetary policy review on 7 June, the RBI had maintained 'status quo' on its short-term lending rate to commercial banks at 6.25 percent. It did so, according to the policy statement, because the MPC was guided by the 'risks to inflation'. Post that announcement, the industry and the government have been pressing for a rate cut, given that it appears to be the one major way to boost investment.
From the perspective of the real estate industry, any rate cut by the RBI boosts sentiment and has a positive effect on sales of residential real estate. While a cut of 50 bps would have been welcome, a cut of 25 bps after four straight reviews when rates remained constant, is a welcome step.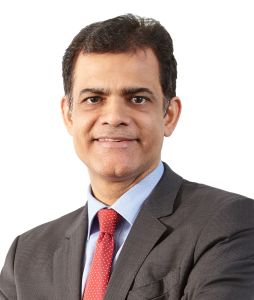 Anuj Puri, Chairman – Anarock Property Consultants
The repo rate has been reduced by 25 bps to 6.0 per cent, reflecting the slightly accommodative stance that the Monetary Policy Committee has taken as it agreed that headline inflation has come down significantly. While many inflation upside risks have not manifested themselves as yet, the MPC feels that inflation may trend upwards going forward based on farm loan waivers, states passing on increased salaries / allowances and expected pressures on food inflation. The RBI remains more committed to keeping inflationary pressures under check.
It also highlighted how longer approval process under RERA is likely to delay launches and have an impact on growth of construction and ancillary activities. It is also relevant to note that there may not be another rate cut during the remainder of the year as the RBI will continue to look at inflation headwinds. This stance of the MPC will also be important for global investors as the current stable interest rate regime in India will allow for better investor returns in India for global investors. This should keep investors reasonably attracted towards India.
There is already enough surplus liquidity in the system and the policy change may not result in a greater impact on real estate sentiment. However, it must be remembered that buyer sentiment has been impacted by a number of variables, including overall lack of affordability in the larger cities and the slowdown in IT/ITeS-driven employment. RERA has also induced a go-slow in fresh launches, which means that there will be less fresh supply on the market. Consequently, prices are unlikely to reduce further – and more than interest rates, it is property prices which affect buying decisions. Nevertheless, this monetary policy announcement sends out positive signals to global investors, who are already showing renewed interest in Indian residential real estate on account of the transparency reboot brought on by RERA and GST deployment.
Sarvjeet Singh Virk – Managing Director & Co-Founder at Finvasia
As industry and government guestimated, RBI has been liberal with 25 bps of rate cut. Keeping in mind that inflation is expected to jump post GST, these liberal policies shall have a medium term positive effect on the economy however in long run it certainly can re-create higher inflation regime. In the very short term we might see some profit booking in the stock market but in the medium term lower FD rates and demonetisation will leave investors with limited avenues of diversification and stock market stands to directly benefit from it. Banks and credit crunch industries can take this as once in a long time opportunity to restructure their debt. As the old saying goes, you got it now, use it wisely.