If we take a close look at how the average Indian family perceives home purchase, children and their needs are a massively important factor. It therefore makes sense to factor in the specific requirements of children while short-listing flats. But what exactly does this entail?
When it comes to children's needs in a home, there are basically three levels to be looked at:
• Safety
• Convenience
• Recreation
If any one of these is ignored – perhaps in favour of other attractive features that an apartment may have for the adults – the interests of the children in the family are compromised. Let us study these three levels in some detail, so that the features that families should look for in a home become clearer: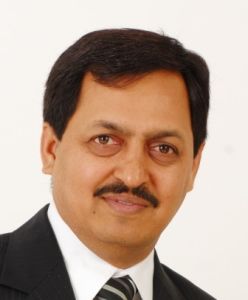 Safety
There is a lot more to children's safety and security in a residential setting than burglar alarms – though those should definitely be considered. Even if a home is not a 'smart home' at the DNA level, incorporating security-focused electronic features such as burglar alarms and CCTV camera monitoring makes a lot of sense. Such features are pretty cost-effective these days.
However, children's safety must essentially also involve mitigating or eliminating potentially hazardous situations within the home. For instance, child-proofing electrical outlets is important. To begin with, one should not consider buying a flat where the electrical wiring and fittings are old or inferior.
Here, buying a flat from a branded developer rather than an unknown but player can make a big difference, since branded developers ensure quality of their offerings at all levels, including ensuring that bathroom tiles, as well as tiles around the project's swimming pool, are of the non-skid variety. They will also provide sufficient security at a project level.
Another reason to opt for a home by a branded developer is that one is assured of power back-up in the project. Getting trapped in an elevator is not the only risk to children that is mitigated with this all-important feature. Many accidents in a home happen during power-cuts as the inhabitants stumble around in the dark looking for alternative light sources.
Apart from the fact that power-cuts are also very scary for very young children, the thought of their kids suddenly engulfed in darkness while playing outside is a nightmare for parents.
Convenience
The first factor one must consider here is flat size – children require enough space within a home. While a 1 BHK flat is definitely cheaper, it cannot cater to the spatial requirements of growing children, and too small a flat also compromises everyone's privacy. Privacy is one of the major requirements of a family that is buying a home for the long haul. Therefore, families with children should opt for a least two bedrooms in a flat.
The second factor is location. One should definitely look for the availability of good schools and hospitals with full-fledged emergency rooms in the vicinity.
Likewise, the location needs to be properly enabled with public transport. One should also invest some time and effort to inquire about the crime rate in the area. A mere 15 minutes spent on Internet searches for news about the area in question can go a long way in establishing whether it is relative safe or potentially a source of concern about the safety of one's children.
Recreation
The third factor is the children-friendly features that the developer has provided within the project. Sufficiently spacious common areas for children to run and play around in are a must-have, as are a well-equipped playground, swimming pool and clubhouse. Children – as well as their parents – need sufficient options for recreation beyond the four walls of their home, but within the safe confines of the project's compound. The clubhouse should have enough means for children to recreate outside the home, and must be adequately attended by dedicated staff.
The above check-list is definitely not exhaustive, but these are the basic features a family should look for while selecting a home to buy. Purchasing a home which works well for children is one of the most important long-term decisions a family can take. If a home proves to be inadequate for the needs of children at some point, there will be no option but to start looking for one that is more suited. This can be a costly and time-consuming undertaking, which can be avoided with proper foresight while planning one's first home purchase.
About the Author
Kishor Pate, Chairman & Managing Director of Amit Enterprises Housing Ltd. is the driving force behind one of the most successful real estate development firms in Pune and beyond. Apart from its signature luxury projects like Montecito in Sahakar Nagar and other premium gated townships, AEHL has also launched highly successful affordable housing projects like Astonia Classic and Colori in Undri and the Mediterranean-style township Astonia Royale in Ambegaon.